Regular price
Sale price
£249.00
Unit price
per
Sale
Sold out
- FoodMarble AIRE 2 home breath testing device for multiple SIBO tests
– NOT available on the FoodMarble app
- NOTE: lactulose is required for SIBO testing – add to your order or purchase from a pharmacy
View full details
The fast and easy way to test for SIBO
FoodMarble AIRE 2 home breath testing device for multiple tests
Hydrogen and methane report plus clinical diagnosis from a Doctor  – NOT available on the FoodMarble app
Results within days not weeks
Online video course for SIBO diagnosis 
Allows for pre- and post-treatment testing (50% saving)
Allows for testing for other food intolerances
Accompanying free app has detailed advice on how to follow a low FODMAP diet
70% of IBS is caused by SIBO. If you suffer from IBS type symptoms this could be the answer.
The advantage of using FoodMarble is that it it provides us with an accurate analysis of breath testing without having to wait for laboratory processing time, which can take up to 2 weeks. It also reduces the risk of contaminated breath samples and inaccurate diagnosis.
SIBO breath testing made easy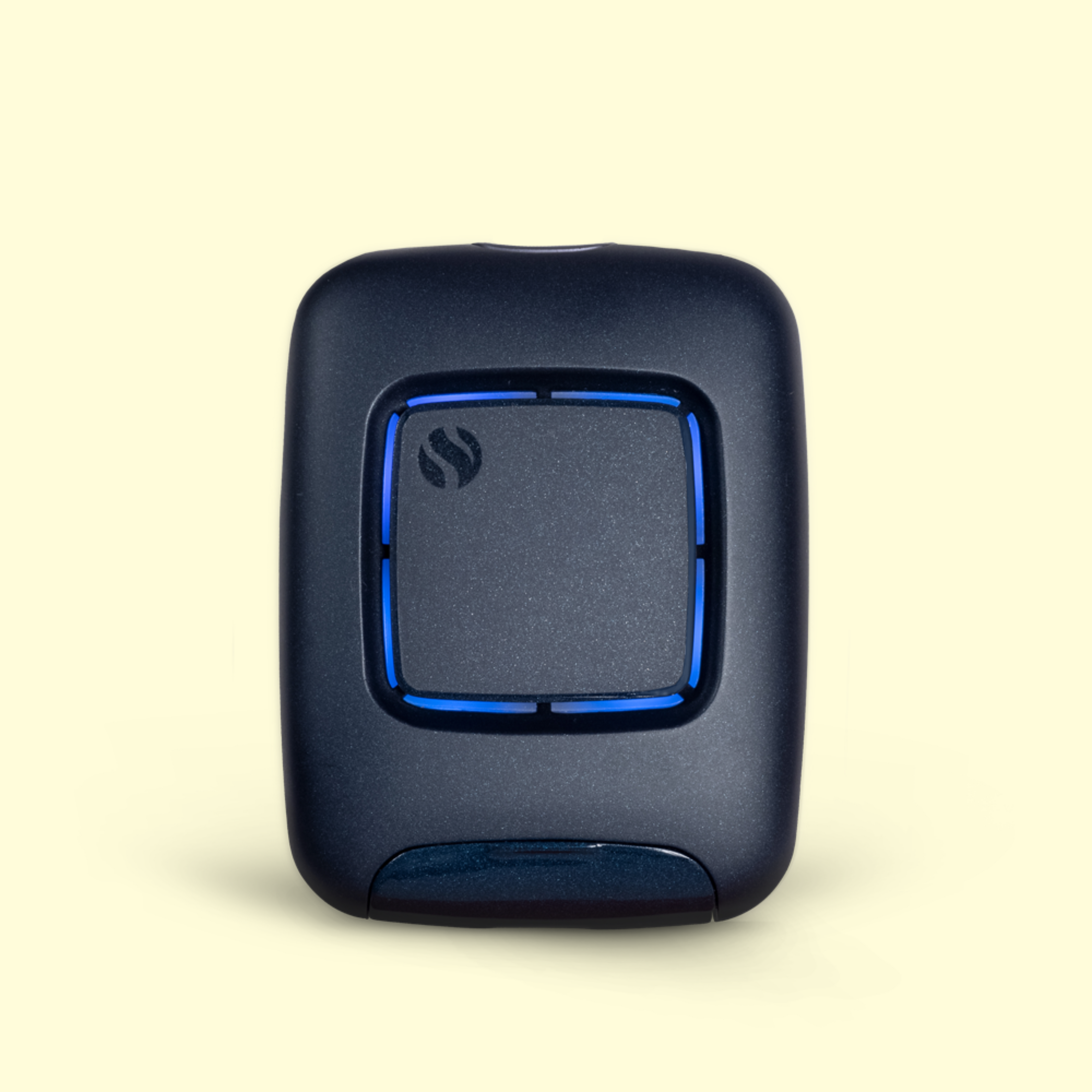 Hydrogen and methane testing

To test for SIBO we measure hydrogen and methane levels in the breath. This can now be done fast and quickly with no failed tests.
Review and diagnosis from a Doctor

SIBO testing with FoodMarble is only available with specific partners.

When you do a test we will see an exact trace of your test, which our medical team will then review.

We will then share your result on your humanpeople dashboard and give you a diagnosis.
Repeat testing at no extra cost

When you get your SIBO test we will review 2 of your tests for no extra cost.

You can also test for other food intolerances at no extra cost.
What do we measure?

The Food Marble device tests for hydrogen and methane.
How do I prepare for a SIBO test?

All the information you need can be found in the video accompanying the course.
Get the FoodMarble app

The FoodMarble device can be used multiple times (at no further cost) to measure the success of treatment. You will also find Low FODMAP recipes on the app (download the accompanying app: it is the blueFoodMarble appon Apple and can be found in the google play store as wellFoodMarble app google.
Should I also get lactulose?

For your SIBO test, you will require 10g of lactulose, you can add this to your purchase or buy lactulose from your local pharmacy.


When ordering the FoodMarble device it is worth getting the FODMAP packs as well.